Deploy AVG's industry-leading portfolio of cloud security for multiple clients – wherever you are and whenever you need.
Your clients will have peace of mind that they're getting AVG's world-class internet protection – while you manage their accounts remotely and efficiently.
Integrated world-class AVG solutions for small businesses
AVG AntiVirus
Direct integration with our flagship product AVG AntiVirus – the internet security solution trusted by millions of users worldwide. A central management platform alerts you to issues and enables you to push policies and updates across accounts easily and efficiently.
AVG Content Filtering
Protect users from malicious online content and block access to inappropriate websites. Boost clients' productivity and your team by centrally managing web access based on client defined usage policies.
AVG Cloud Backup
Protect client data from loss with regularly scheduled automatic backups to the Cloud. Easily and quickly restore a single file or an entire directory if customer data becomes lost or corrupt.
AVG Email Security Services
Offer your clients the essential email services they need – from blocking viruses and spam to complying with industry regulations and privacy requirements. Deploy, manage and update these services remotely using AVG CloudCare without additional hardware or third-party software. Services include AVG® AntiSpam, AVG® Email Archive, AVG® Email Archive Lite and AVG® Encrypted Email.
Centrify Identity Service
Provide a simple, easy-to-implement cloud-based user authentication service to secure and manage SaaS (Software as a Service) applications. Solve your BYOD challenges by efficiently managing and protecting mobile devices, applications and information anytime and anywhere.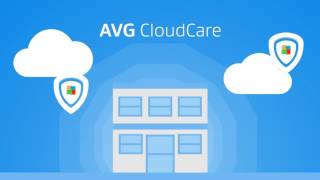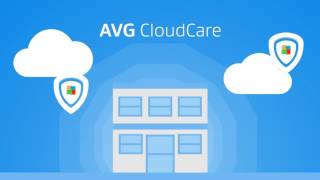 Explore more Business Security Solutions
Questions?
Start protecting your business today